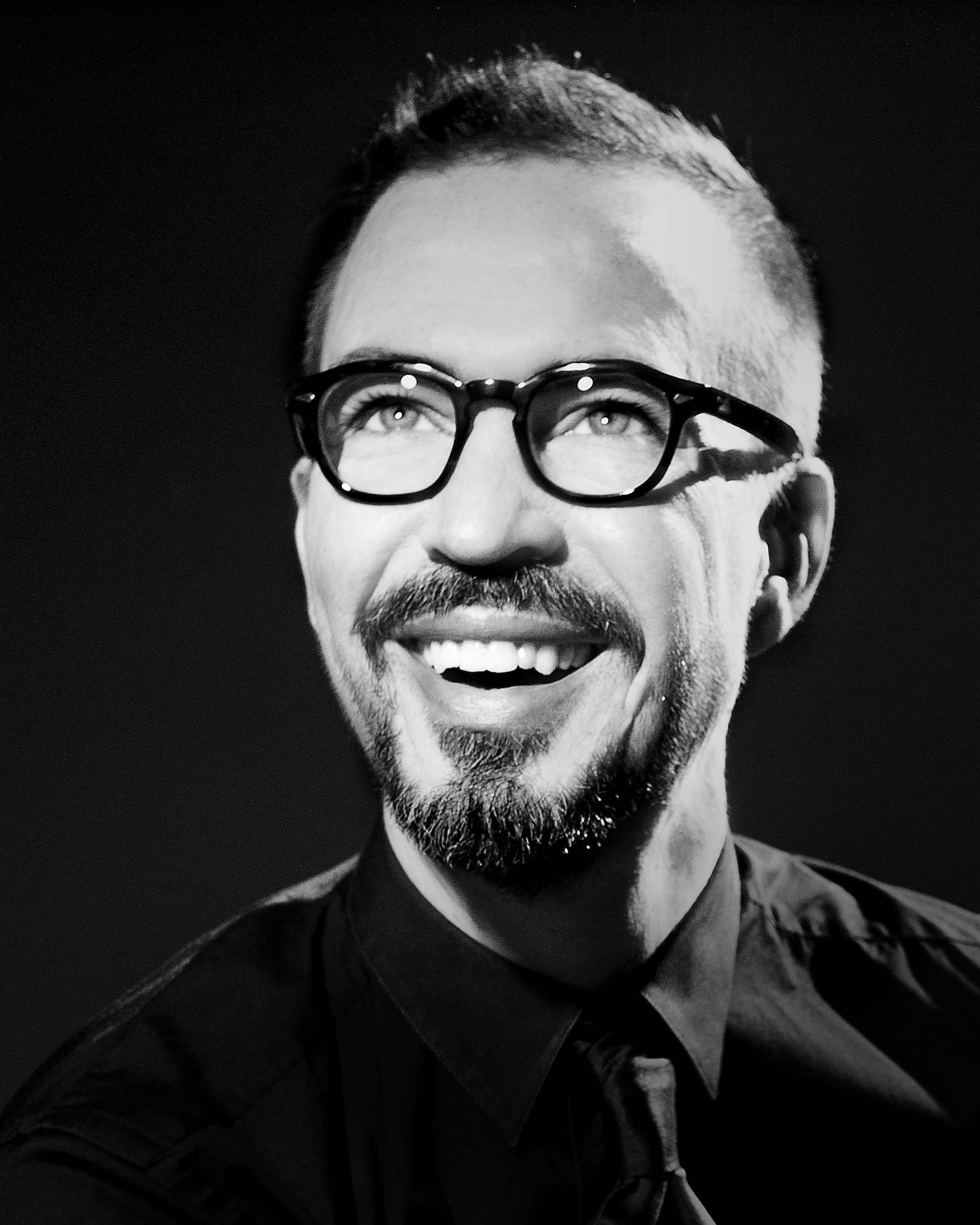 Bio
Kari Pyykönen is an artist photographer, educator and researcher. Named "Harcourt's Holy Ampulla – exercises within the genre of black and white studio portraiture", Pyykönen's doctoral dissertation concentrates on the tradition and conventions of the photographic portrait. The primary data of his research is the vast collection of portraits from the archives of French Studio-Harcourt. In his artistic practise Pyykönen reconceptualises the myth of likeness in portraiture. 
Curriculum Vitae
Kari Pyykönen, (born 1966)
Lives and works in Helsinki, Finland
Education
-Doctoral candidate, 2011– 
-MA, 1992
Solo exhibitions
-Metanoia, Galleria Uusi Kipinä, 2016
-Aide-mémoire, Photographic Gallery Hippolyte Studio, 2009 
-Sentimentally Yours, Photographic Gallery Hippolyte, 2004 
-Incognito, Photographic Gallery Hippolyte, 2000 
-Photographs, Helsinki Artist's society showroom Tieke ry, 2000 
-Promise, Gallery Klobben, 1998
-Habitus, Zone-gallery, 1997. East-Helsinki culture week, 1997
-Family, Photographic gallery Hippolyte, 1990. Valkeakoski-institute exhibition hall, 1991
Group exhibitions
-ArtFair Suomi 2017, 2019
-Harha, Photographic Gallery Hippolyte, 2016
-Polaroid, Finnish Museum of Photography, 2012
-Voyeur -the Hidden Photographer, Galerie Clairefontaine, Luxembourg, 2011 
-Angels, Photographic gallery Hippolyte, 1995
-Male Anxiety- 7 finnish photographers, Neue geschellshaft für bildende Kunst, Berlin, 1994
-Young roosters- male photographer's comment on sex, Viaborg, Tenalji von Fersen, 1992
-Fotofinlandia- exhibition, Cable factory, 1992
-Stop, dreams and every-day life, Finnish Museum of Photography, 1992 
-See your environment, Iisalmi camera, 1991
-K 2 wait, Stockmann, 1991
Grants                                                                                                                                               -Finnish Cultural Foundation, 1991, 2004, 2018
-Jenny and Antti Wihuri Foundation, 2011
-Arts Council of Finland, 1995, 1998, 2005
-Alfred Kordelin Foundation, 2003
-Arts Council of Uusimaa, 1995, 2000
-Helsinki City Cultural and Library Committee, 1998 
-Aalto University's School of Art, Design and Architecture, 1990, 1992, 2010
Commissions
-Official portrait of Dean Eero Kasanen, Aalto University, School of Business, 2011
Collections
-Finnish Art Society
-Finnish State 
-Helsinki City Art Museum
-Kellokoski Hospital collections 
-Private collections
Memberships
-Photographic Artists' Association
Teaching positions
-Lecturer: Aalto University's School of Art, Design and Architecture , Degree Programme in    Photography, 2001–2015 . Head of the study programme, 2004–2011.
-Visiting lecturer: University of the Arts Helsinki, Academy of Fine Arts, 2014–. Lahti University of Applied Sciences, Institute of Design, 2016–. Helsinki polytechnic School Stadia, 1999–2007, Espoo- and Vantaa Polytechnic Institute, 1997.
-Part time teacher: Aalto University's School of Art, Design and Architecture, 1993–. Art Education, 1998– Graphic Design, 2001– Fashion and Textile Design, 1994–1999 Open University, 1998.
Positions of trust
-Photographic Artists' Association, member of the board, 1999–2004